Posted by Anastasia on Jul 6th 2023
What is Elf Bar?

Elf Bar is a new technology for vaping devices that has a smart heating mechanism. It gives you a new and upgraded vaping experience. The vapes contain a new mesh coil and fiber conductor with polymer food-grade oil with delicate yet high-precision instruments that make the elf bar flavor last longer. It is made within a distinctive shell with technology that involves metal processing. This gives a smooth touch and finish to the exterior of the vape.

What are the Various Elf Bar Flavors?

The various elf bar flavors include blue razz ice, kiwi dragon fruit berry, blue cotton candy, dragon fruit banana berry, kiwi passion fruit guava, orange soda, strawberry mango, mint, raspberry watermelon, strawberry watermelon peach, strawberry watermelon bubble gum, tropical rainbow blast, tobacco, and watermelon ice, among others.

Best Elf Bar Flavors Based On Sales
The Elf Bar has 5000 puffs of 13 ml e-liquid that is pre-filled. The vape has a battery capacity of 650 mAh and can be recharged with a type C charger. The Elf Bar contains 50mg of nicotine or 5 percent. The vape will last you around 5,000 puffs. A total of 24 flavors are available in the elf bar. Let's learn a little more about each Elf Bar flavor, starting from the best sales.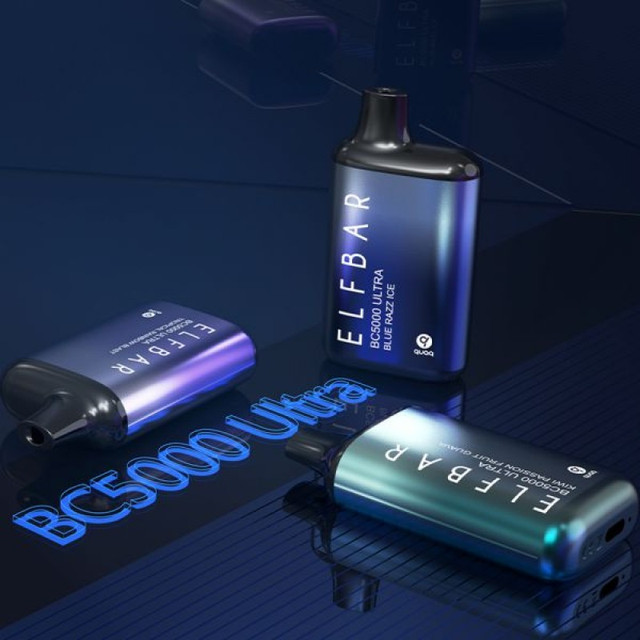 The Elf Bar Malibu flavor combines pineapples, peaches, and oranges. The elfbar has a touch of cool ice that blends these citruses and gives a calm and relaxing vaping experience. It's a fruit lover's paradise!
This Elf Bar Miami Mint will remind you of the tropical beaches of Miami. As the name suggests, it has a mint flavor surrounded by notes of tangy citrus. This elfbar has a strong lemon flavor upon inhalation, which is followed by cool mint notes upon exhalation.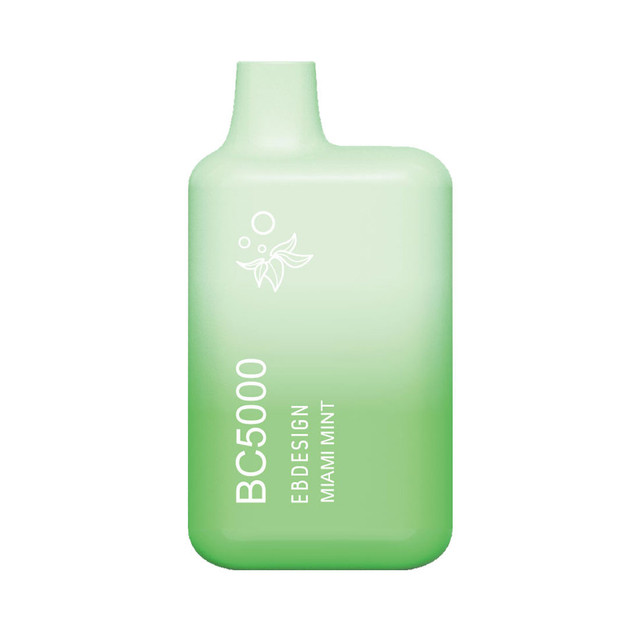 If you love fruits, you will love the Elf Bar Rainbow Cloudz. These elf bars are a perfect amalgamation of all types of candied fruits with all the fruity notes—citrus, sweet, and berries.
This elf bar Summertime flavor is an absolute delight. It combines Juicy Strawberries, Kiwis, and freshly Squeezed Lemonade perfectly. Using this elf bar will leave you feeling fresh and awake.
One of the best Elf Bar flavors is tropical rainbow bast. It combines all the sweet flavors of tropical fruits. You can taste the fresh, juicy flavors every time you inhale these elf bars. The Elf Bar Vape is rechargeable and long-lasting.
If you are craving some watermelon juice with a splash of ice in the heat but do not have the time to get one every time, the Watermelon Ice Elf Bar is for you. This elf bar vape is perfect for the summer and the occasional hot day. This is also one of the best flavors of Elf Bars.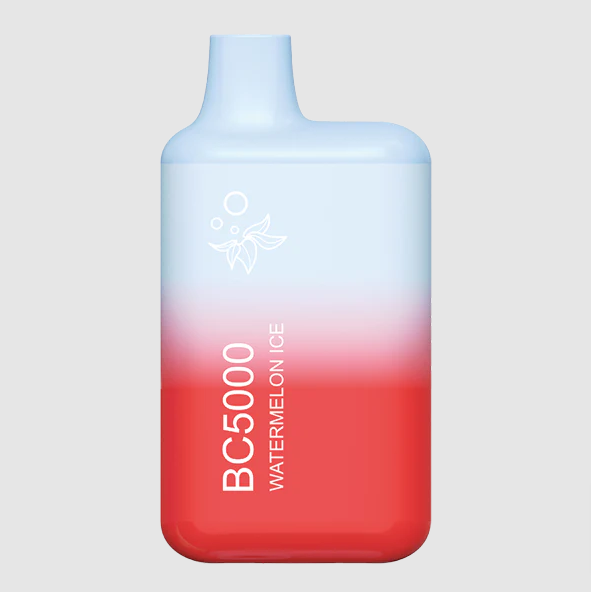 This elf bar Sakura Grape vape will remind you of Japanese cherry blossom trees. It is tangy and sweet. The elf bar mixes the flavors of the purple grapes, giving the essence of the lovely cherry blossom trees. These flavors of Elf Bar will truly leave you spellbound.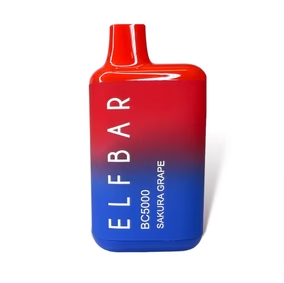 This is a classic pina colada combination. These Elf Bar flavors include pineapple, banana, and strawberry. Missing the tropical cocktails-on-the-beach life? This pineapple strawnana Elf Bar is just the one you need to try.
If peaches are your favorite fruit, then hands down, this is the best Elf Bar Peach Ice flavor for you. The richness of peaches, mixed with hints of icy coolness, is what this Elf Bar is all about.
If you are a fan of peaches and all kinds of berries, then this elf bar is right for you. These combinations of Elf Bar peach berry flavors in one vape are what make this an exciting treat for those who love fruits that are not as citrusy.
This Elf Bar strawberry kiwi is a perfectly balanced combination of strawberries and kiwi. Inhaling from these Elf Bars will leave you feeling calm, relaxed, and refreshed.
Looking for an Elf Bar that contains absolutely no nicotine? Yes, that's possible! The Elf Bar 0% nicotine will give you the same vaping experience with all the flavors without the nicotine content. This Elf Bar vape, too, has a rechargeable 650 mAh battery with a 13 ml pre-filled capacity for the flavor. There are a maximum of 5000 puffs you can get from it. The Elf Bar has a Type-C charging port.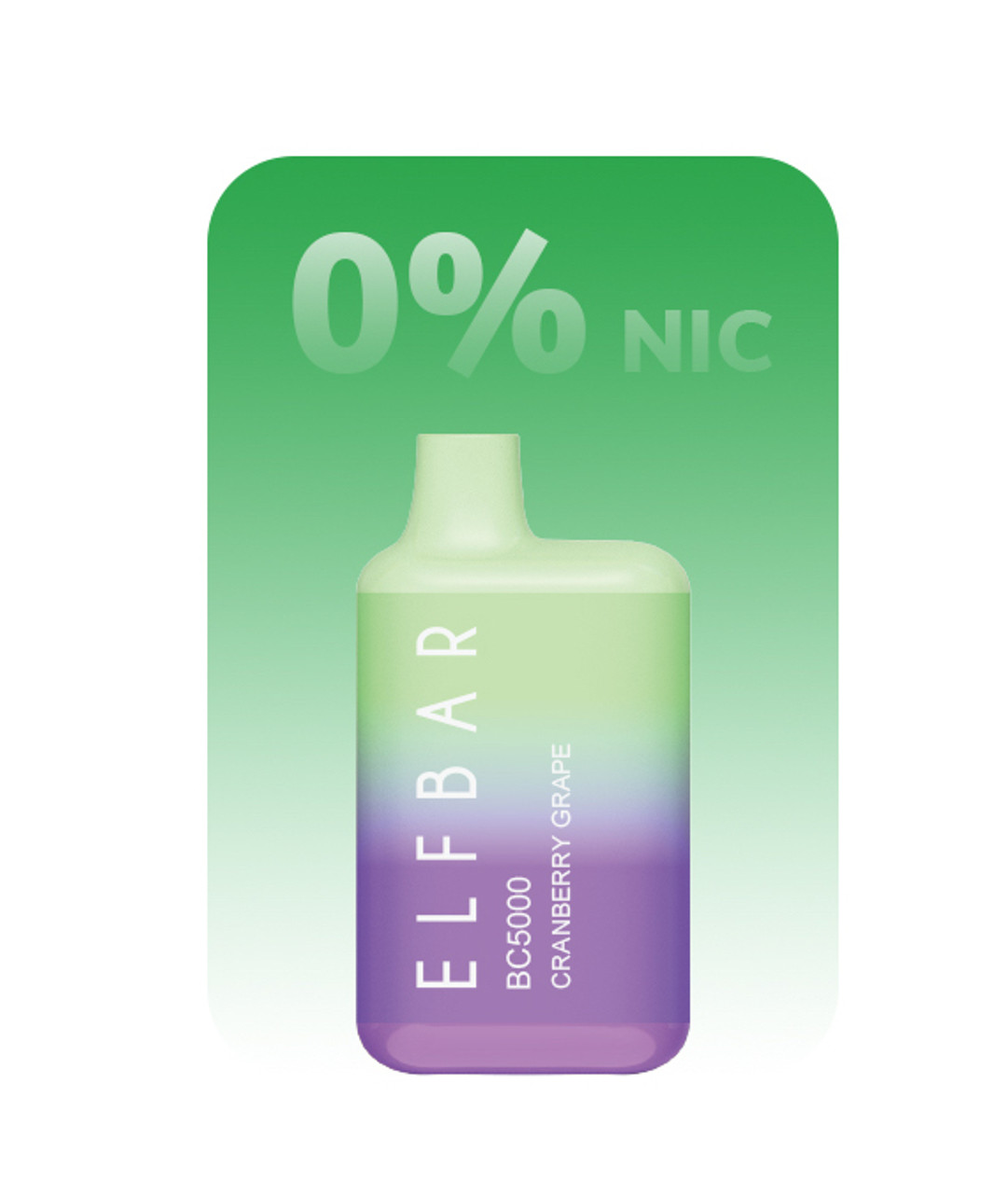 This is one of the best Elf Bar sunset flavors for those looking for the feel of a sunset. It has the richness of mangoes and peaches with the sweetness of strawberries. This Elf Bar vape will give you an experience like no other!
Strawberry, blueberries, and raspberries combine to make the triple berry ice from the Elf Bar. The Elf Bars also have hints of ice that contribute to a refreshed feeling.
There is something different about the flavor combination of this Elf Bar. Who would have thought watermelon and bananas could go so well together? Add a bit of ice, and the vaping experience from this Elf Bar watermelon nana ice is sure to leave you feeling refreshed and energized.
This is also one of the most sought-after Elf Bar flavors. This Blue Razz Lemon Elf Bar vape has the perfect combination of blueberry and raspberry with a citrus touch of lemon that blends them well together.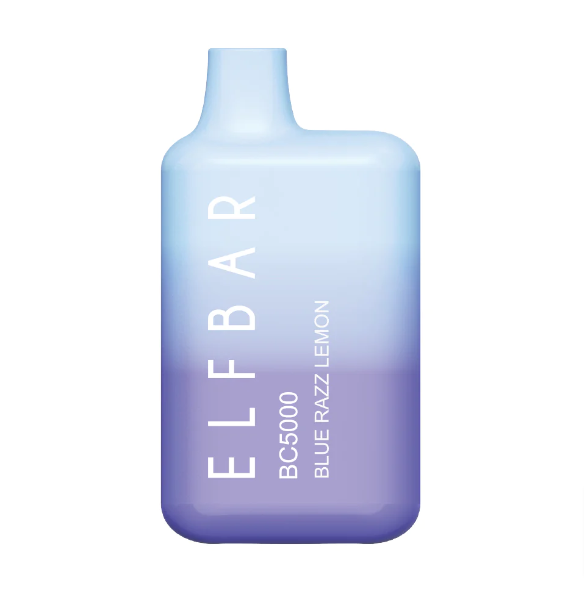 Do you prefer cranberry grape juice as an alcohol mixer? The sweetest berry of them all, the flavors of cranberry and grape are perfectly combined in this Elf Bar to give you the most refreshing vaping experience.
These mango peach Elf Bars give a rich and sweet taste of two of the best fruits: mangoes and peaches. It is definitely one of the most sought-after Elf Bar flavors.
Craving some lemonade with a hint of mint on a hot, sunny day? Then the Elf Bar lemon mint flavor will serve you best. The citrusy lemon mint notes paired with cool menthol ones are what make this one of the most refreshing Elf bar flavors.
If blueberry and raspberry ice cream were a vape, this elf bar would be it. Blue Razz Ice is one of the most amazing elfbar flavors, you have got to try the blue razz ice to know it for yourself!
This sour apple elf bar is all about the citrus flavors. If you are someone who loves citrus tastes and scents, this elf bar is sure to make you swoon.
Heard of Mount Fuji in Japan? The snow-capped mountain stands tall and can be seen from all the surrounding areas. A symbol of resilience. If you are looking for motivation to complete your tasks, this Elf Bar Fuji Ice flavor will help keep you energized.
This Elf Bar Strazz flavor include notes of strawberries and raspberries when you inhale and hints of mint as you exhale. This Elf Bar has the perfect vape combination for those looking for something fun!
And lastly, the Elf Bar peach berry is the most underrated vape flavor, in our opinion. These Elf Bar flavors include the richness of peaches and the goodness of berries. Now that you have the entire Elf Bar flavor list, try the ones you know you will love and the ones you would want to experiment with.

ELF Bar: Frequently Asked Questions:

How safe are Elf Bars?

Elf bars are totally safe for consumption. The 5000 puff Elf Bars come with a 13-ml pre-filled e-liquid and a rechargeable 650 mAh battery. You can recharge the Elf Bar devices with a Type C charger. They are perfectly safe for handling and consumption by those 21 years of age and older.

How many puffs do Elf Bars have?

Elf bars have a total of 5000 puffs in each device. However, if you wish to use your elf bar device for longer, then ensure that you take shorter puffs at longer intervals. This will save on the liquid as well as the battery life of your Elf Bar devices.

What are the flavors of Elf bars?

There are many flavors of Elf bars. These have combinations of various fruits, citruses, and ice to provide coolness. Most people enjoy Elf Bar Malibu, Summertime, Tropical Rainbow Blast, Rainbow Cloudz, Miami Mint, and Watermelon Ice. The other distinct flavors of elf bars include Sakura Grape, Peach Ice, Sunset, Watermelon Nana Ice, Fuji Ice, and Sour Apple.
What are the most famous Elf Bar flavors?
The most famous elf bar vape flavors are Malibu, Miami Mint, Rainbow Cloudz, Summertime, Tropical Rainbow Blast, Watermelon Ice, Sakura Grape, Pineapple Strawnana, and Peach Ice.

Where can I find Elf Bars near me?

Now that you have been through the entire Best Elf Bars list, you most likely have 2-3 flavors in mind that you would like to purchase. If you are thinking, Where can I find an Elf Bar near me? then you need to look no further. Just order online from VapeMoreInc We have some of the best Elf Bar flavors at the most affordable prices in the market. All our Elf Bar flavors are fresh and so good that you will keep wanting to come back to try them all. You can also purchase the Elf Bar flavors from your nearest smoke shop. However, calling for your favorite Elf Bar online from us will give you the choice of seamless home delivery.