Posted by anastasia on Jul 5th 2023
Nothing is more refreshing than removing your vape and inhaling the flavored smoke after a long and tiring day. But are you tired of trying the same old vapes with the same old flavors? Is experimenting with new smoke gadgets something you enjoy? When this happens, having a Lost Mary Vape handy is always better to help revive your excitement. Here we discuss what is unique about the Lost Mary vapes and why it is important to own one now!
What is Lost Mary?
The Lost Mary Vape is a lightweight, disposable e-cigarette. There is a maximum capacity of 5000 puffs. Even though there are many Lost Mary Flavors for you to pick from, what makes the difference in the entire vaping experience is the 5 percent nicotine salt present in the gadget. The Lost Mary vape has a smooth surface and is designed in such a way that it can easily fit in your palm. It also has a soft silicone coating that is round on the edges, which makes it easy to hold. The disposable vape can be recharged by connecting a Type-C charger at the bottom. Ensure you take shorter puffs at longer intervals to increase the capacity of your vape. This will save the gadget's battery as well. The new Lost Mary flavors will ensure your vaping experience leaves you feeling soothed and refreshed.
30 Best Lost Mary Flavors
The best part about the Lost Mary Flavors is that they come in a diverse range of sweet, citrusy, fruity, and refreshing tastes. In total, there are 30 Lost Mary flavors that are considered the best. Find out a little about each of them by reading on.
Watermelon: This Lost Mary vape contains the refreshing, juicy flavors of watermelons. The fruit is best known for having a cooling effect. You are sure to enjoy this vape in the summer.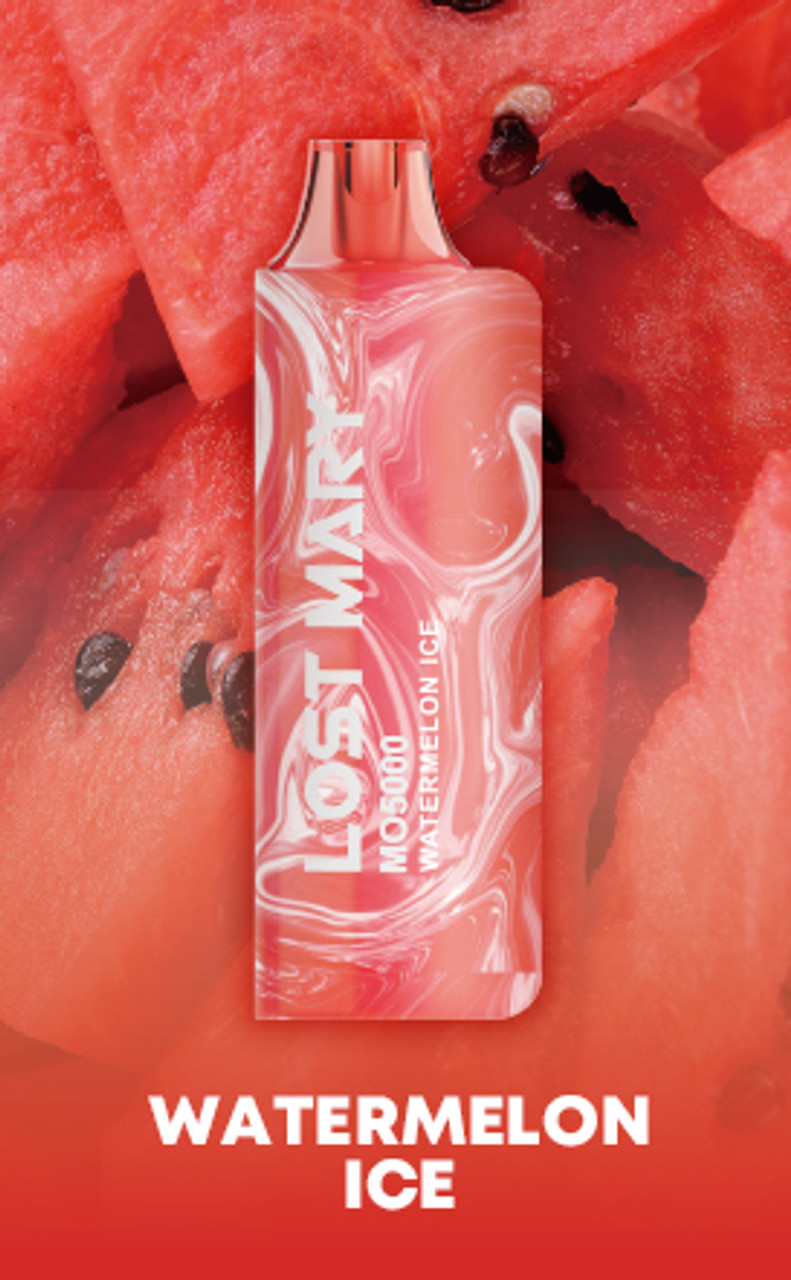 Grape Jelly: This vape has the citrusy flavors of grapes as well as the sweet taste of jelly. This is a very distinct Lost Mary vape flavor.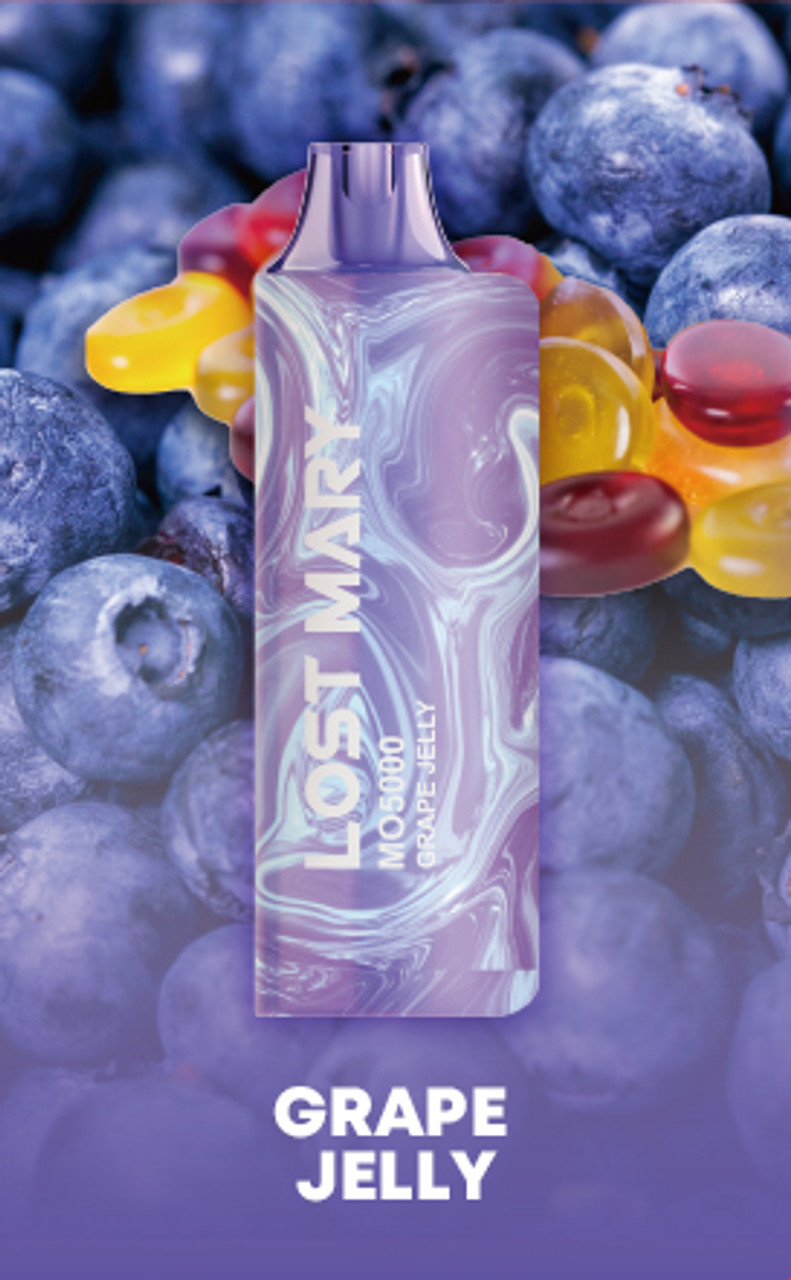 Pineapple, apple, and pear: The vape contains the flavors of two fruits from the apple family, pineapple and apple, which are well combined with the sweetness of pears. This is one of the most preferred Lost Mary flavors.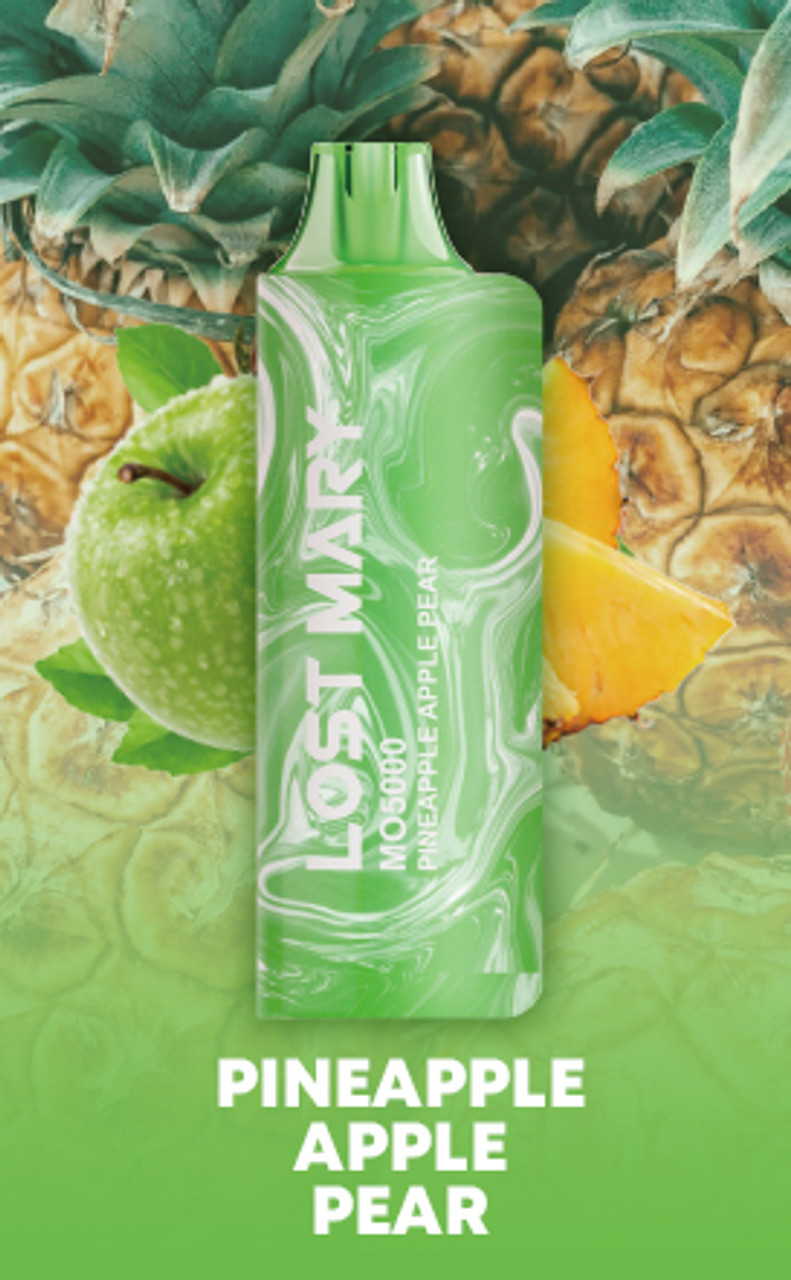 Mango, Peach, and Watermelon: The ability of the Lost Mary vape to blend together distinct fruit flavors is what gives it its unique characteristic. Mango and peaches are a great combination by themselves, but the watermelon is what gives this flavor its cooling effect.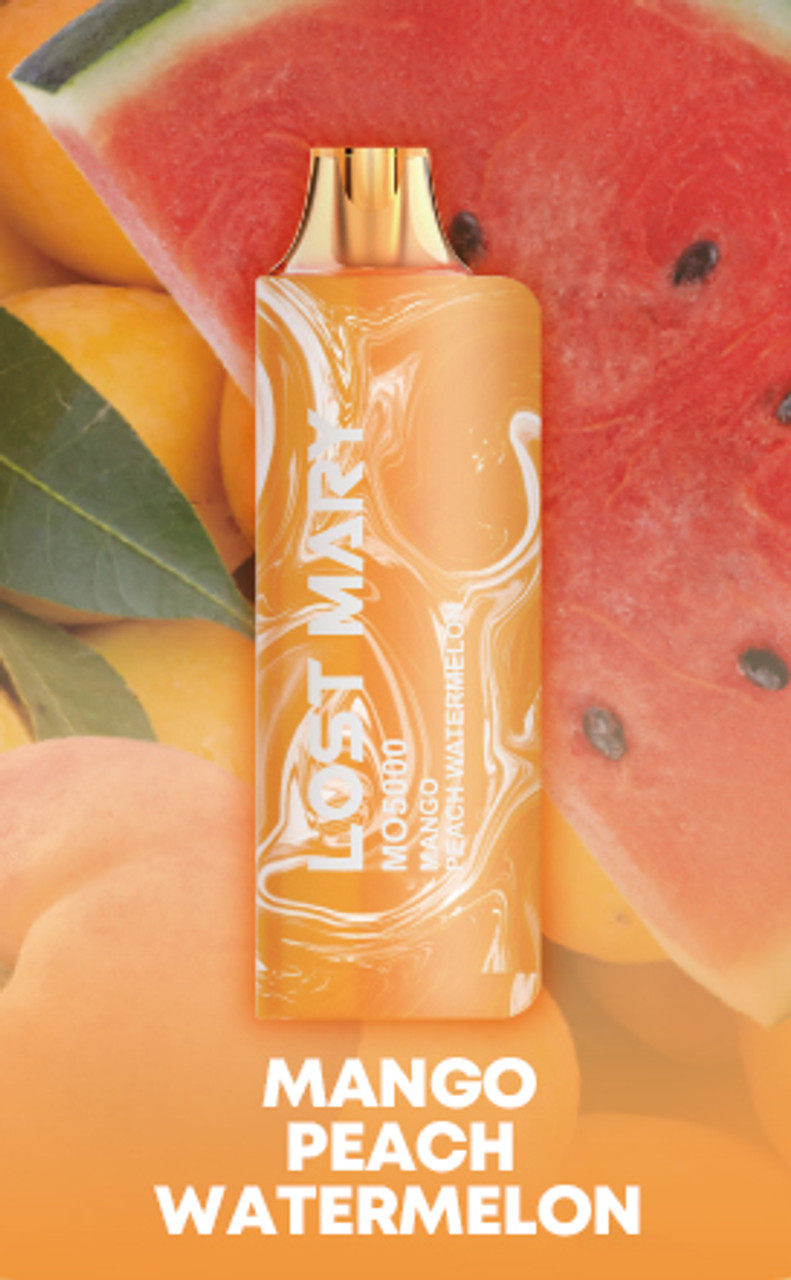 Cherry Lemon: This exceptional Lost Mary vape flavor combines the richness of cherries with the sourness of lemons. This e-cigarette gives a citrusy, dessert-like vaping experience.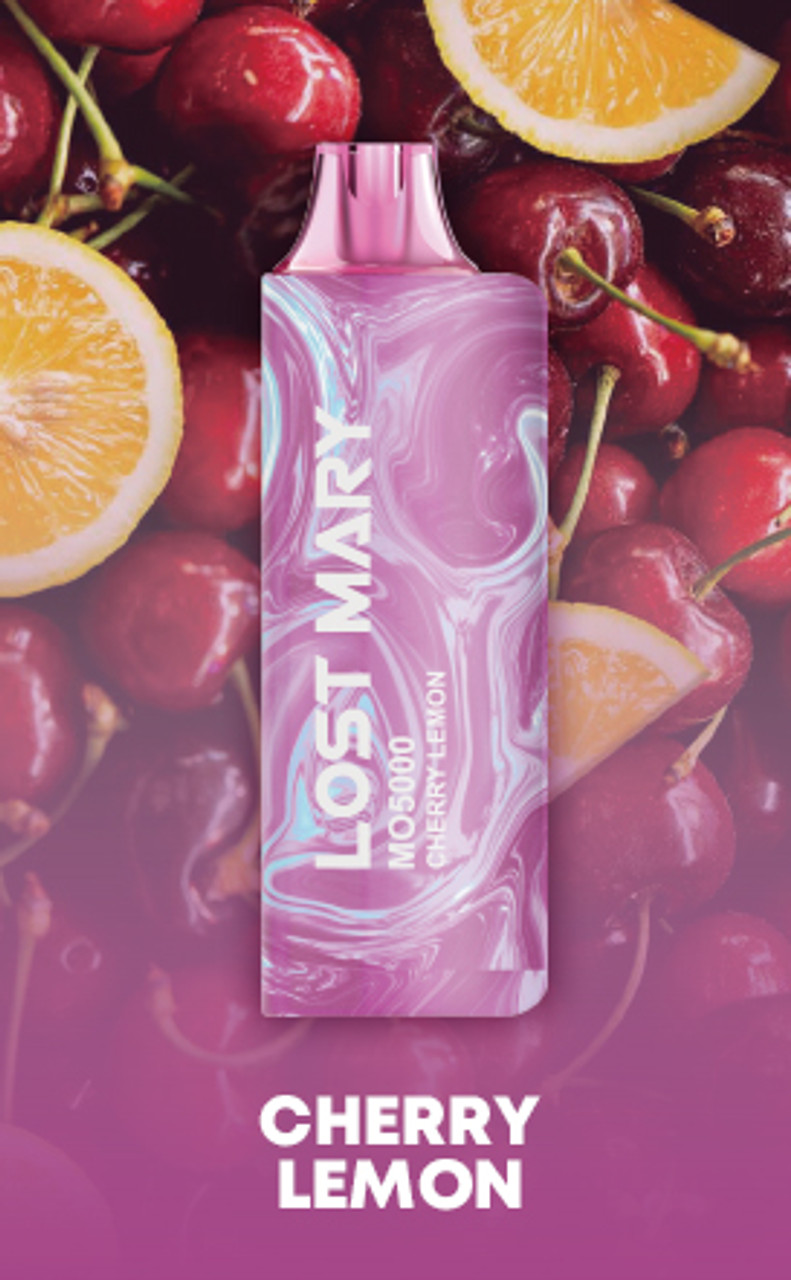 Blueberry Raspberry Lemon: A berry lover's favorite vape, the Blueberry Raspberry Lemon lost mary vape are a great e-cigarette to try during vacations. They have a relaxing effect.
Mango Peach: This Lost Mary yummy flavor is packed with the richness of two mega fruits – mangoes and peaches. Your taste buds will be tingling after tasting it.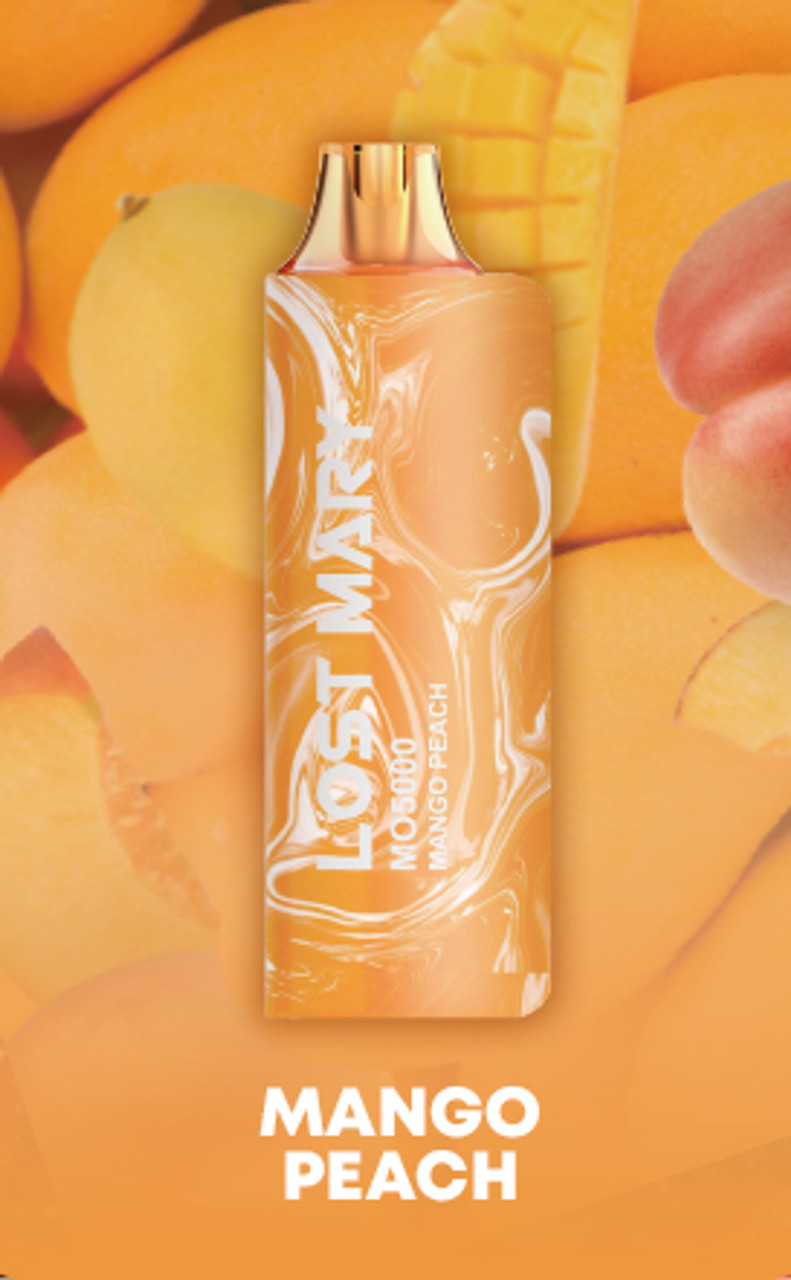 Watermelon Cherry: With the perfect blend of juice from the watermelon and the sweetness of cherries, this Lost Mary vape is becoming a new favorite among many smokers.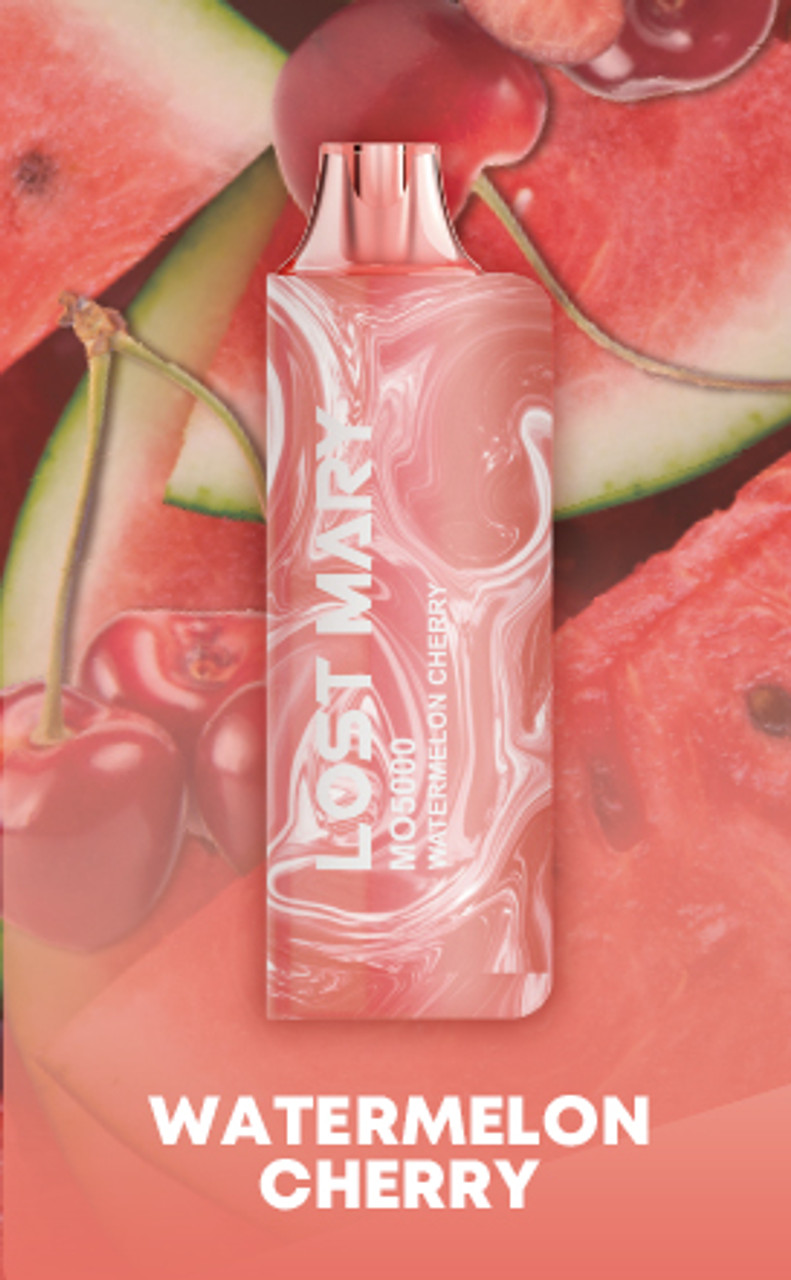 Black mint: The Lost Mary flavors in this vape perfectly blend the sweetness of blackberries and the chillness of mint, giving you a soothing and cooling vaping experience.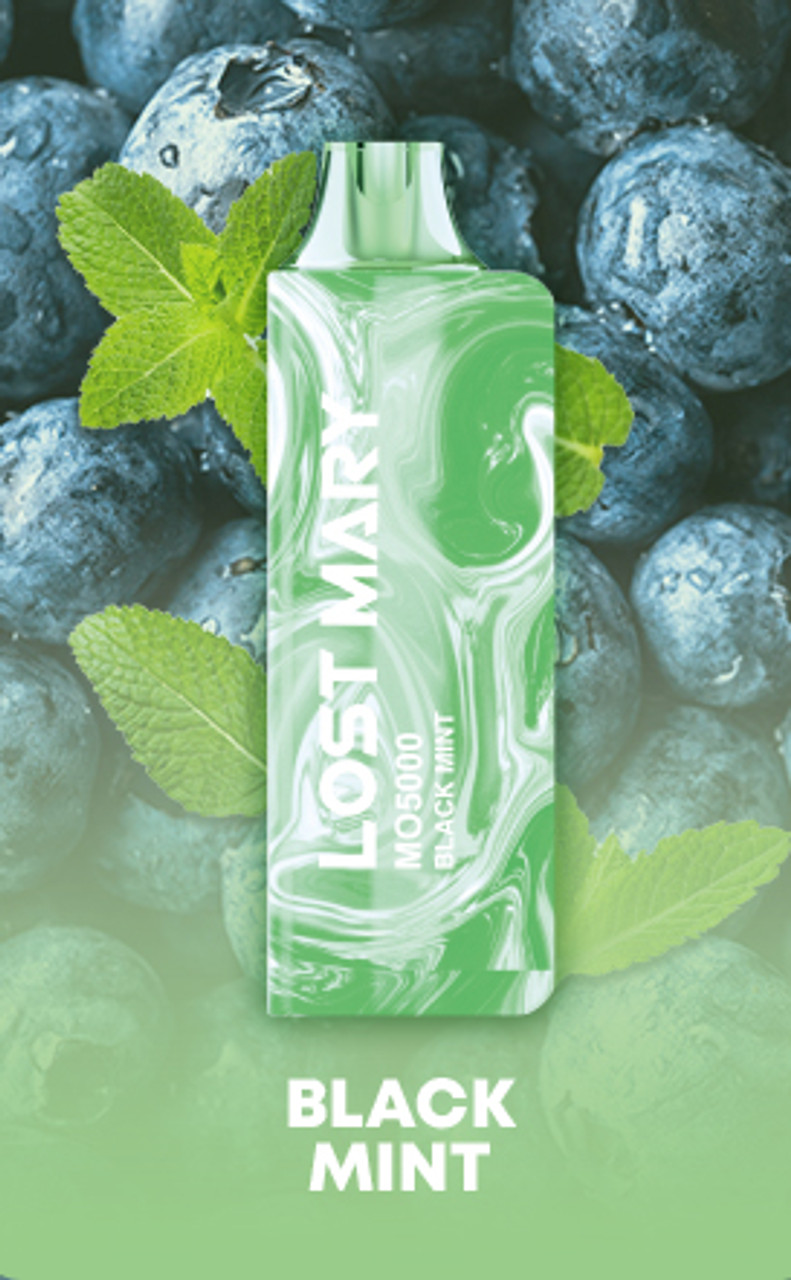 Citrus Sunrise: This Lost Mary vape is a favorite among those who are fans of the citrus flavor. These Lost Mary vapes will instantly remind you of a tropical beach.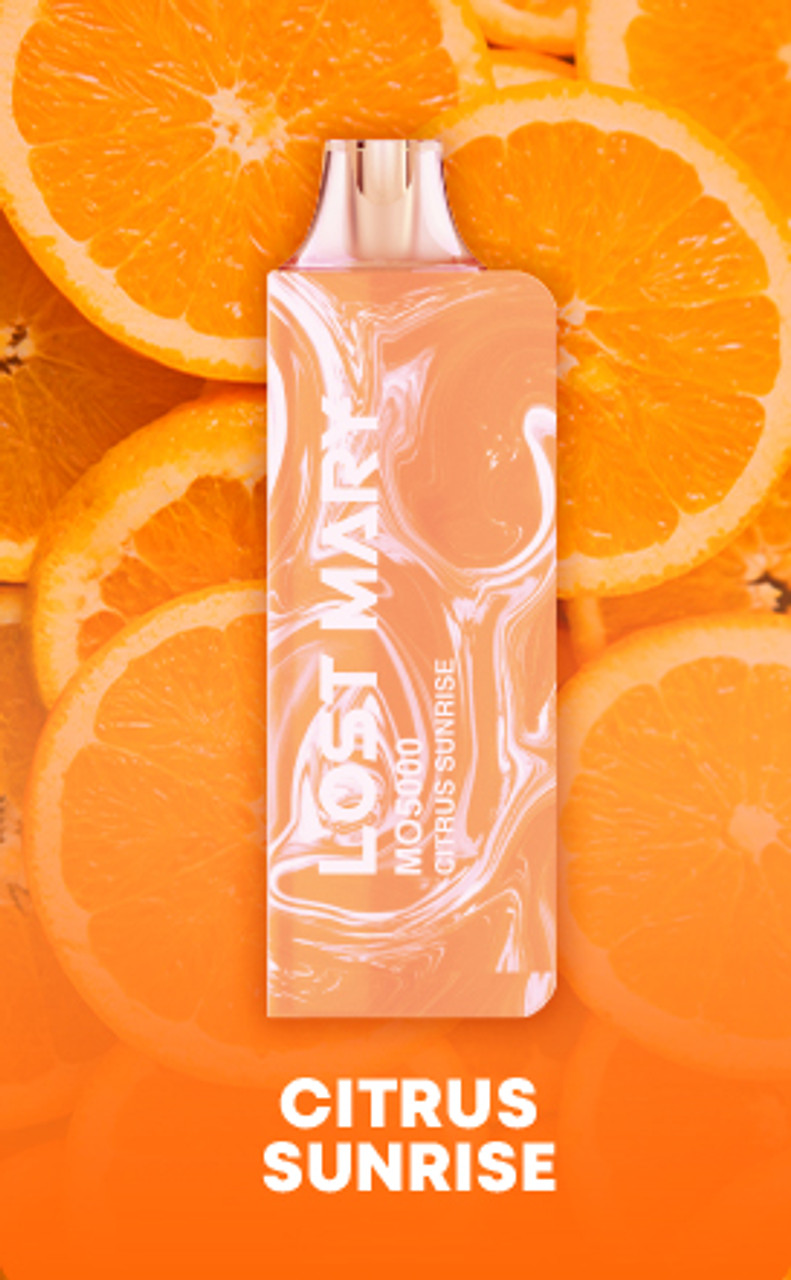 Ginger Bear: Ever thought you would get the flavors of your favorite alcohol in your value? Well, these Lost Mary vape flavors will give you the fullness and satisfaction you feel after consuming a nice lemon ginger beer.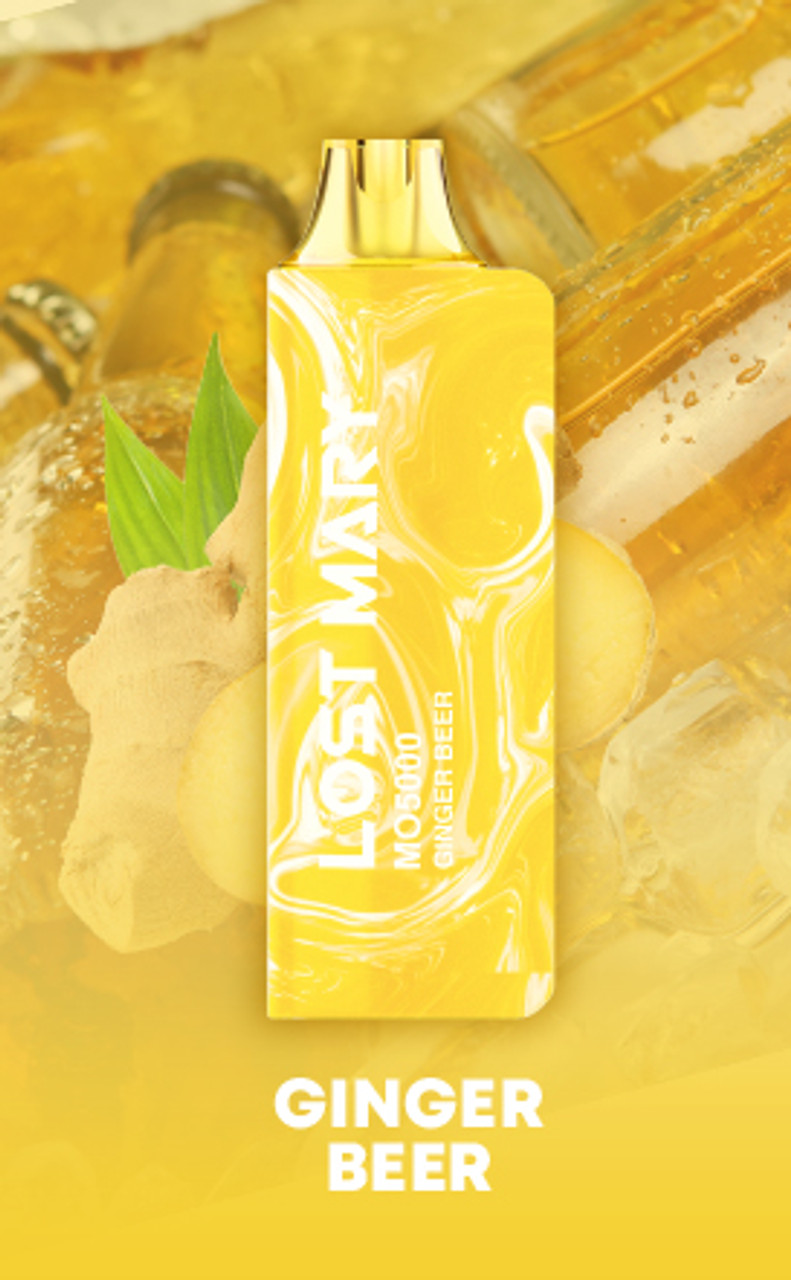 Yummy: The Yummy Lost Mary vape flavors are a combination of various fresh fruits that will enrich your vaping experience.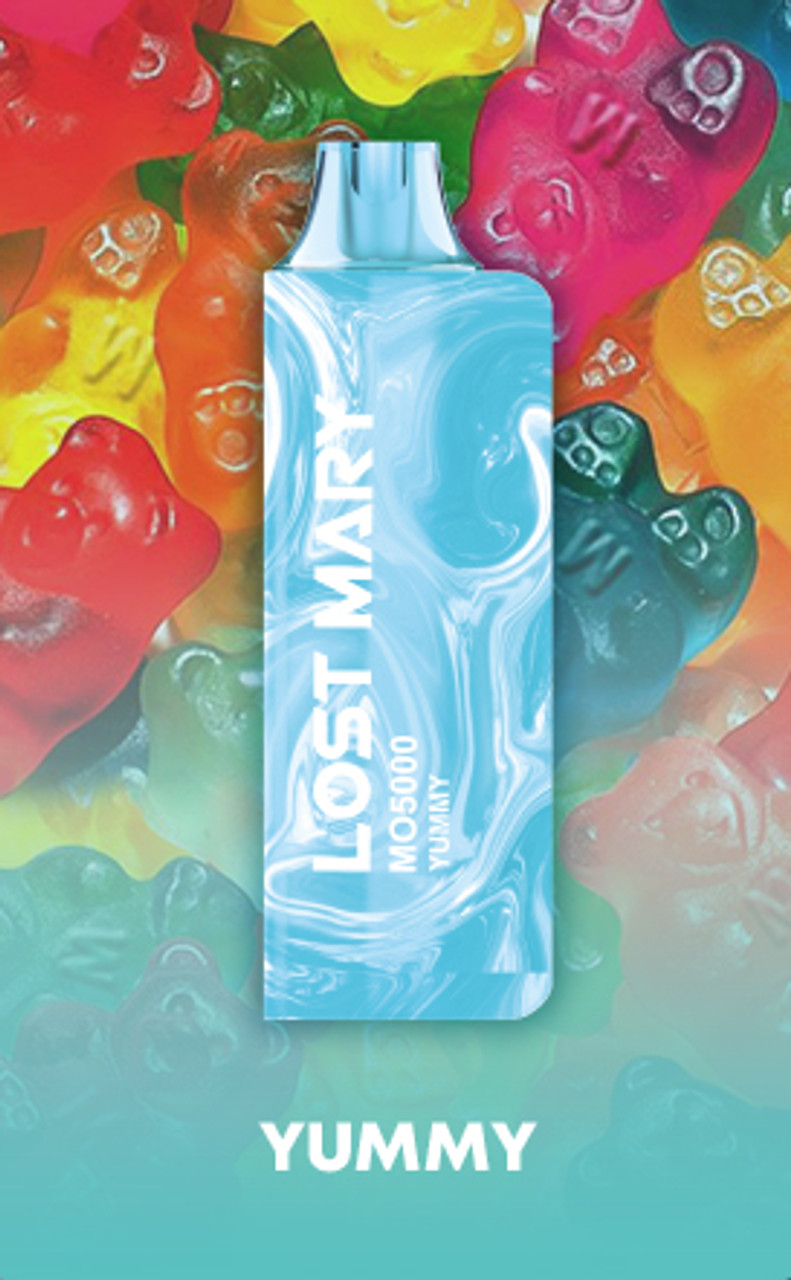 Energize: Those who love consuming energy drinks consider this the best lost mary flavor. Try this to feel instantly energized and refreshed.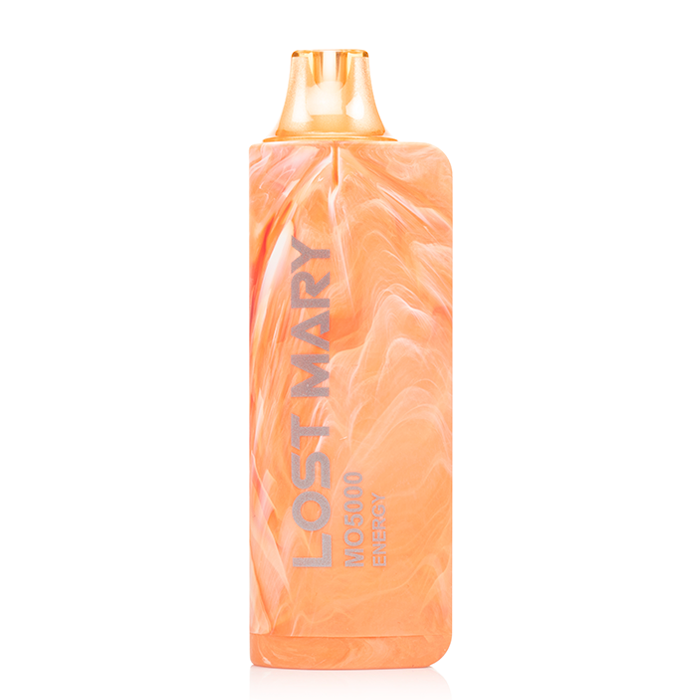 Spearmint: If you are looking for pure minty Lost Mary vapes, then the spearmint flavor is one that is sure to leave your taste buds feeling cool and refreshed.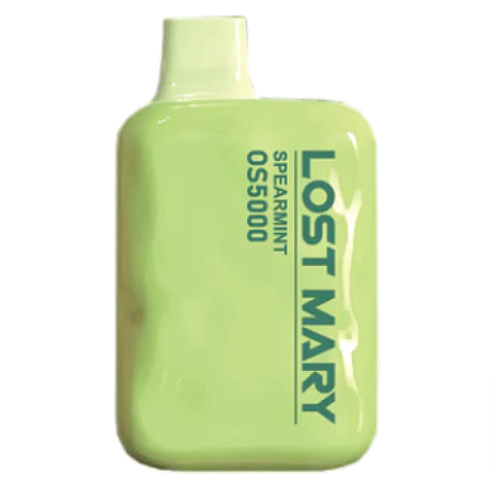 Cherry cola: Some Lost Mary flavors do sound a bit unusual, such as the cherry cola one, but be rest assured, it is something you do not want to miss, especially if you are a cola fan!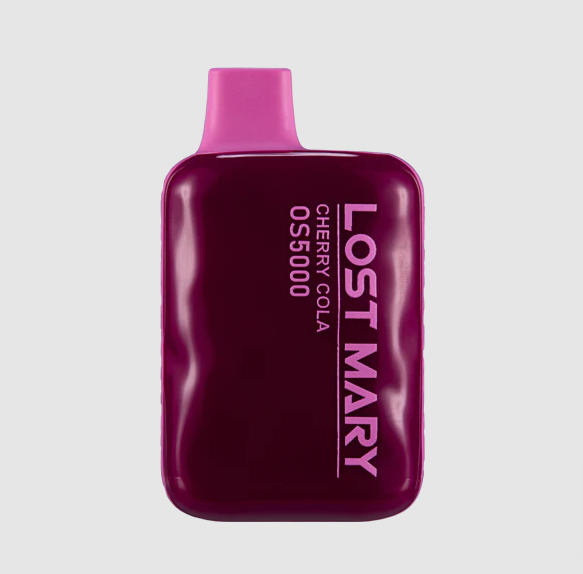 Cherry Peach Lemonade: Imagine drinking a peach lemonade with fruity bursts of cherry flavor in it. It tastes like that when you vape Lost Mary. Like all lemonades, this vape will leave you feeling energized and fresh.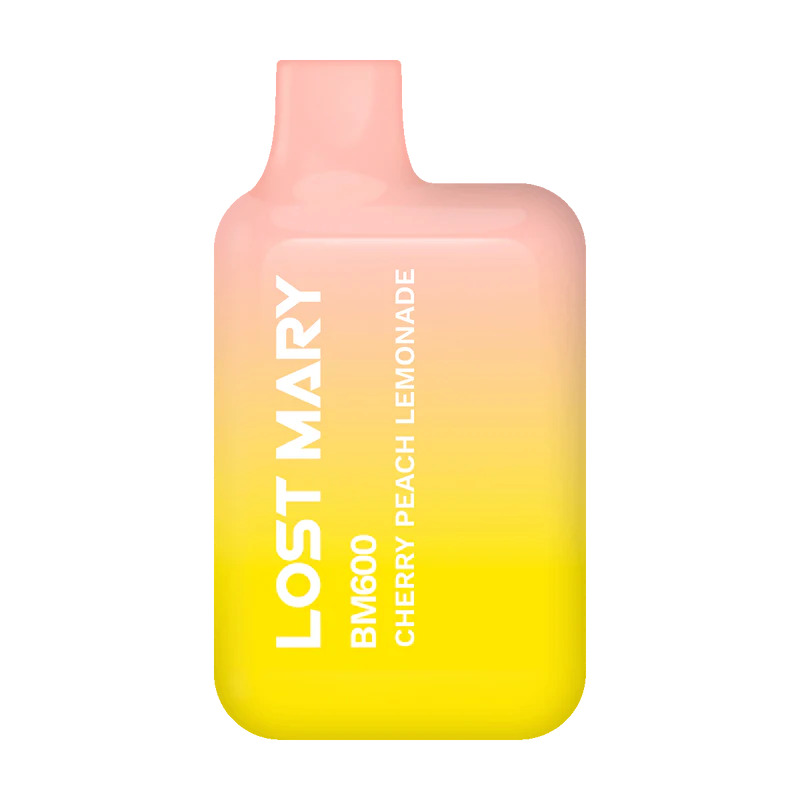 Mary Dream: This e-cigarette is a combination of many unexpected Lost Mary flavors. The notes of this vape have a tropical, fruity base but are loaded with creamy flavors. You are sure to enjoy this disposable e-cigarette.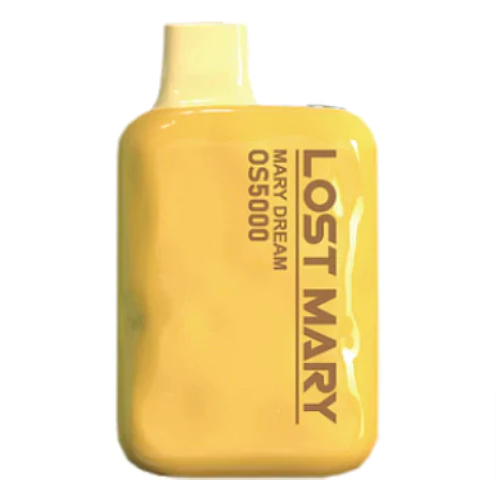 Mad Blue: This one is another vape for all the berry flavors. There are multiple berry Lost Mary flavors combined in this vape, such as blackberries, raspberries, and blueberries.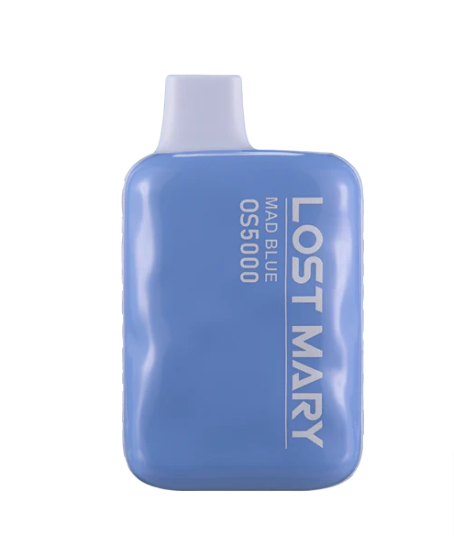 Peach mango watermelon: This Lost Mary vape has the flavors of the king of fruits, mango, the rich peach, and the mellow notes of the cool watermelon. The latter is what makes this vape unique.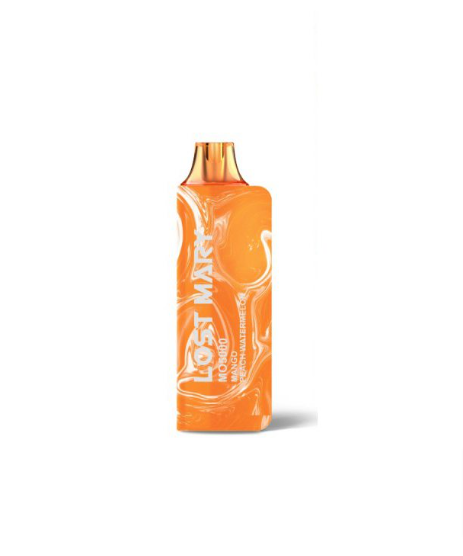 Watermelon lemon: This is also one of the most unique Lost Mary vape flavors. It tastes like a mix of watermelon juice and lemonade.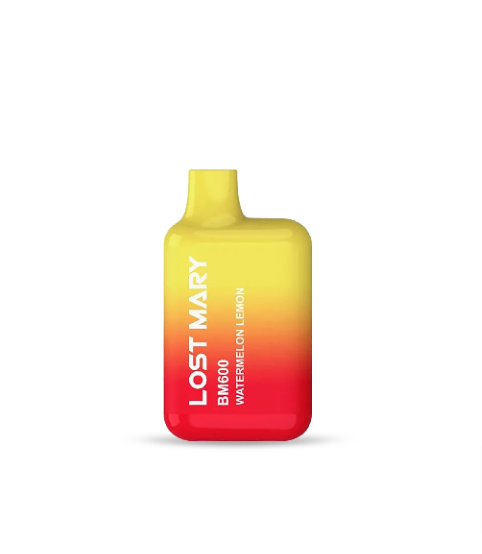 Blueberry Ice: This Lost Mary vape feels like you are sipping on a nice icy blueberry drink. Fresh blueberries will tingle your taste buds.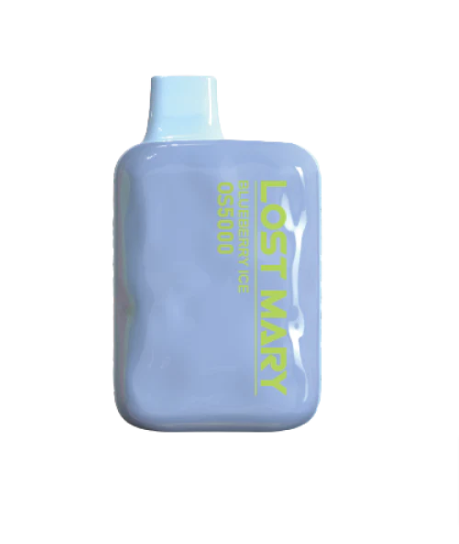 Blue Razz Ice: Mix blueberry and raspberry, and that is what these Lost Mary flavors will taste like, with an icy touch every time you exhale.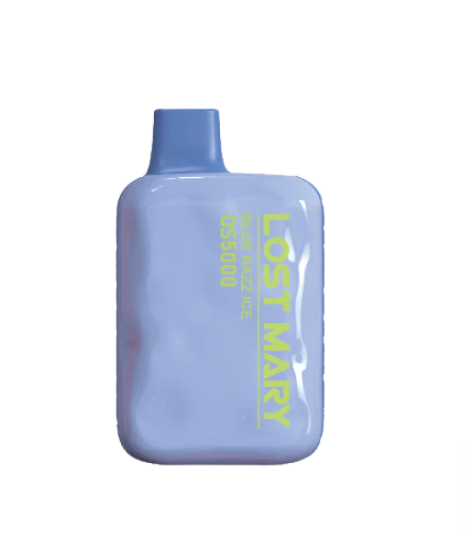 Cranberry soda: If you are someone who loves calling for cranberry-based drinks, then this Lost Mary vape is something you are sure to enjoy.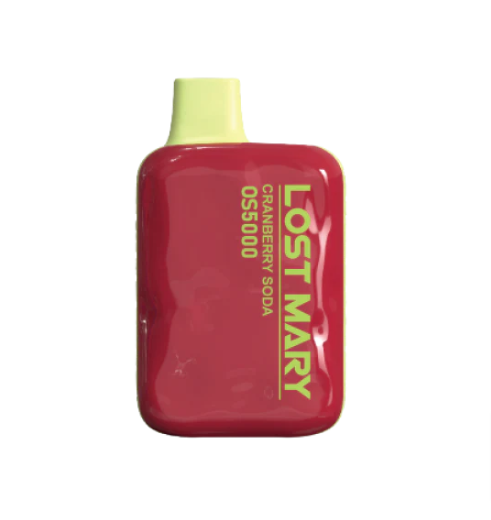 Juicy Peach: Peaches are such rich and flavorful fruit. And this by itself is one of the most-loved Lost Mary vape flavors.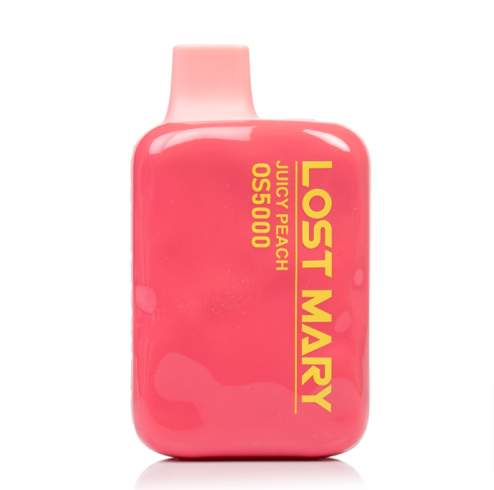 Kiwi passion fruit guava: This Lost Mary vape is a combination of citrus and sour flavors. This will instantly give you a fresh feeling.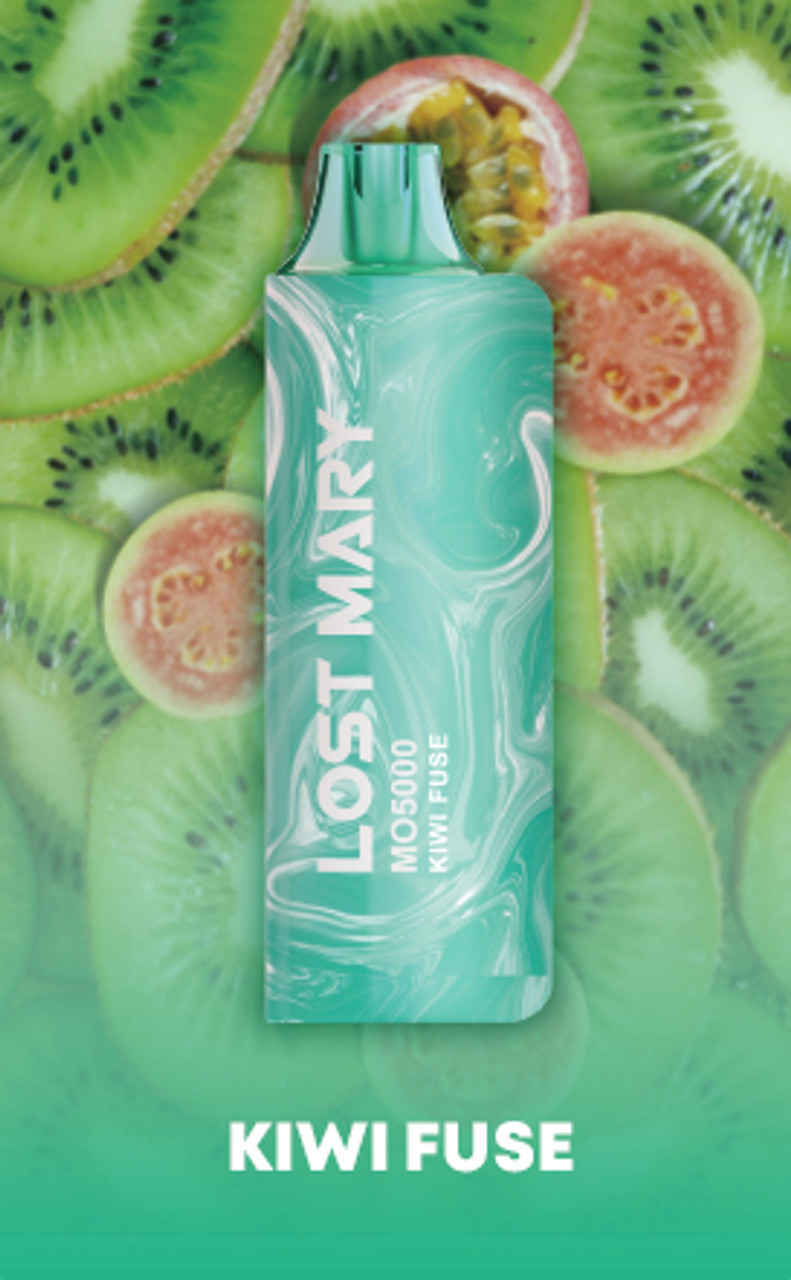 Pineapple mango: This is among some of the unique Lost Mary flavors. You get to enjoy both the goodness of pineapples and the richness of mangoes.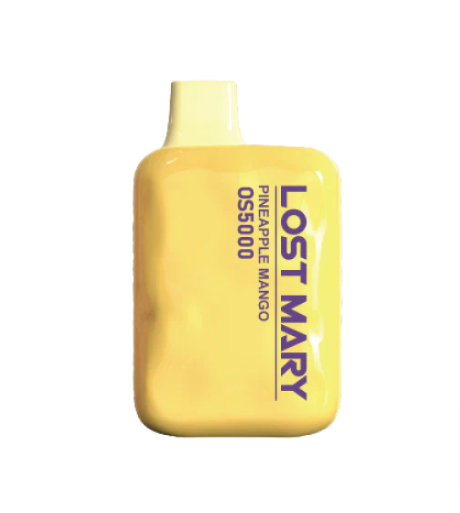 Strawberry Ice: This Lost Mary vape tastes like juicy and icey strawberries that will instantly calm you down.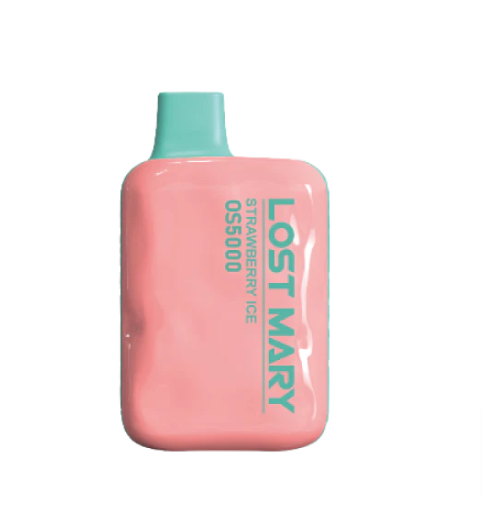 Strawberry mango: Two seasonal fruits—strawberry and mango—combined in one vape. This disposable vape will leave deep berry notes after the sweet richness of the mangoes makes your taste buds dance. One of Lost Mary's most popular flavors.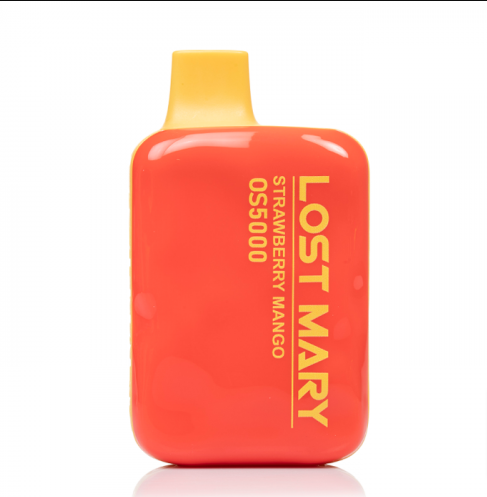 Strawberry Sundae: The best part about these e-cigarettes is the number of strawberry Lost Mary flavors that come! A delicious strawberry sundae has a flavor too! What can be better than that?
Blue cotton candy: The sweetness of cotton candy meets the citrus of the blueberries; this Lost Mary vape is sure to give you comfort.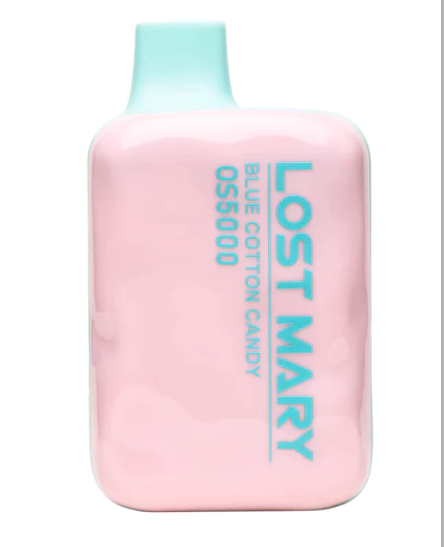 FAQ
What are the best Lost Mary Vape flavors?
Pineapple apple pear, watermelon, grape jelly, cherry lemon, mango peach watermelon, spearmint, Mary Dream, cherry peach lemonade, cherry cola, pineapple mango, strawberry sundae, and strawberry ice are some of the best flavors of Lost Mary vape.
How much nicotine does Lost Mary contain?
A Lost Mary vape has 5% nicotine content. The e-cigarette gadget contains 5% nicotine salt.
How many Lost Mary Vape flavors are available?
There are many Lost Mary flavors available. However, at VapeMoreInc, we have over 30 flavors. Our bestselling vapes are grape jelly, watermelon, pineapple apple pear, cherry lemon, mango peach watermelon, mango peach, blueberry raspberry lemon, black mint, ginger beer, citrus sunrise, yummy, spearmint, energize, cherry peach lemonade, cherry cola, mad blue, peach mango watermelon, blueberry ice, cranberry soda, juicy peach, and more. The strawberry sundae is also one of our bestselling Lost Mary vape flavors. The vapes last for a total of 5000 puffs. If you want to increase the capacity, ensure you take shorter puffs at longer intervals. You will also be able to save the battery of the disposable vape by doing this. You can recharge it by attaching a Type C charger at the bottom.
Where can I purchase Lost Mary Vape?
You can buy a Lost Mary vape from any nearby smoke shop. Save yourself the hassle and order it online from VapeMoreInc. Our website is sure to have your favorite Lost Mary vape. You can also take a look at all the other flavors on our website and try something different. We have flavors that suit everyone's needs. Shopping from VapeMoreInc will also be easy on your pocket because all the products on our website are so well-priced; they are the best on the market. You will get a great product and excellent customer service. And you are sure to return to VapeMoreInc every time you think of purchasing another Lost Mary vape.